Rafael Lozano-Hemmer: Atmospheric Memory. Photo: Antimodular
The Graduate Center's Art Science Connect is delighted to host curator and writer Barbara London in conversation with Rafael Lozano-Hemmer, the celebrated media artist working at the intersection of architecture and performance art. Lozano-Hemmer creates platforms for public participation using technologies such as robotic lights, digital fountains, computerized surveillance, media walls, and telematic networks. Inspired by phantasmagoria, carnival, and animatronics, his light and shadow works are "anti-monuments for alien agency". London and Lozano-Hemmer will discuss the artist's latest work, "Atmospheric Memory," a hybrid exhibition-performance encompassing soundscapes, kinetic sculptures, immersive environments and interactive light installations, all exhibited together with original 19th-century artifacts.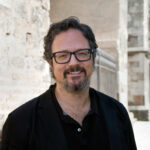 Rafael Lozano-Hemmer was born in Mexico City in 1967. In 1989 he received a B.Sc. in Physical Chemistry from Concordia University in Montréal, Canada. During his dynamic career, the artist has received many awards and his work has been exhibited internationally. In 2007, he was the first artist to represent Mexico at the Venice Biennale.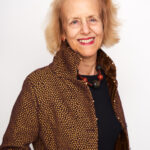 Barbara London is a curator and writer who founded the video and media exhibition and collection programs at The Museum of Modern Art, where she worked between 1973 and 2013. She organized one-person shows with such media mavericks as Laurie Anderson, Peter Campus, Teiji Furuhashi, Gary Hill, Joan Jonas, Shigeko Kubota, Nam June Paik, Song Dong, Steina Vasulka, Bill Viola, and Zhang Peili. Currently she is producing Season 2 of her podcast series, Barbara London Calling https://www.barbaralondon.net/. Her book, Video/Art, the First Fifty Years, was published by Phaidon in January 2020. She curated the exhibition "Seeing Sound" (Independent Curators International), 2021-2026. She lives in Manhattan.