The increasingly prevalent use of AI technology has shifted the cultural politics of emotion. On the one hand, AI has instigated new models of collective belonging and radical joy for traditionally marginalized subjects. On the other, the use of AI to surveil, map, and commodify an entire panoply of physiological markers and body language has resulted in politically fraught and oftentimes violent modes of subjectivization. Addressing the nexus of technology and affect within AI ecosystems, the AI & Affect panel brings together artists and theorists to discuss how AI can help highlight digital prejudices and biases, reconceptualize the politics of identity, and build more equitable digital futures, among other topics.
Panelists: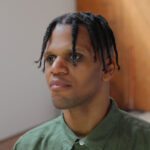 AMERICAN ARTIST
(b. 1989 Altadena, CA, lives and works in New York) is an artist whose work considers black labor and visibility within networked life. They have exhibited at the Museum of African Diaspora, San Francisco; the Studio Museum in Harlem; Museum of Contemporary Art Chicago, and Koenig & Clinton, New York.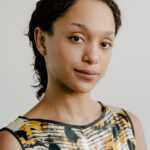 Legacy Russell
is the Associate Curator of Exhibitions at The Studio Museum in Harlem. Russell's written work, interviews, and essays have been published internationally. She is the recipient of the  Thoma Foundation 2019 Arts Writing Award in Digital Art  and a 2020 Rauschenberg Residency Fellow. Her first book, 
Glitch Feminism: A Manifesto
 (2020), is published by Verso Books.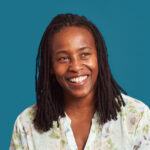 Stephanie Dinkins
is a transmedia artist and professor at Stony Brook University where she holds the Kusama Endowed Chair in Art. Her work has been generously supported by fellowships grants, and residencies from Stanford Institute for Human-Centered AI, Creative Capital, Sundance New Frontiers Story Lab, Eyebeam, Data & Society, Pioneer Works, NEW INC and The Laundromat Project.
Moderator: 
Dawn Chan is a writer and curator whose work appears in print and/or online in Artforum, the Atlantic, Bookforum, the New York Times, the New Yorker, the Paris Review, and the Village Voice, among other publications. She is the winner of a 2018 Thoma Foundation art writing award in digital art, and a 2018 Warhol Arts Writers Grant.
Organizers:
Helena Shaskevich is a Ph.D. candidate in Art History at the Graduate Center. She is currently writing her dissertation on biopolitics in feminist video art during the 1970s and building a digital archive of the New York Women's Video Festivals.
Aubrey Knox is a Ph.D. candidate in Art History at The Graduate Center. Aubrey's research explores the interdependency of art and medicine through the transformation of the Grand Palais into a military hospital in World War I.